Captain Kelly's
Deep Sea
Headquarters
NOW BOOKING
FEDERAL SNAPPER

Trips

Red snapper are a highly sought after species in the Gulf of Mexico because they are fun to catch, and great to eat. These fish can weigh up to 50 pounds and have bright red coloring that pops in pictures.

Red snapper season opens June 1, 2023. These trips max out at 39 people so book early!
Last chance for Tuna Trips
Only 2 opportunities left in the 2023 Spring tuna season. It's like summer camp… for grown-ups… on a boat! Our overnight trips are for serious anglers.
We set you up with the best opportunity to catch the fish of a lifetime. 
4th of July Fireworks Cruise
Experience the 4th of July like never before. Get the BEST view of the annual Port Aransas fireworks display while cruising around the Lydia Ann Channel. Reserve your experience now. This trip will sell out.
Daily Bay Fishing
3.5 Hrs // AM & PM
Off Shore Tours
5, 8, or 12 Hrs
State Water Trips
January–April
Overnight Tours
September–May
Full-Service Fueling Station
Deep Sea Headquarters is happy to provide the only ethanol-free gasoline in Port Aransas! Pull up your boat behind Deep Sea at the full service fueling station and fill up your tank!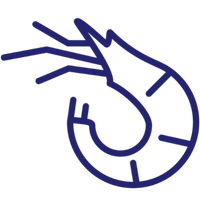 MacDaddy Baits
Need bait? We've got you covered. Purchase your live, fresh dead, and frozen bait available either from the boat dock, or inside the Deep Sea Headquarters retail shop!
To-Go Drinks!
Boat-up Tiki Bar at Fins Grill
Want a frozen or cold beverage to go, either for your evening on the boat or after returning to port? Stop by the Tiki Bar behind Fin's Bar & Grill to get something icey to enjoy. 
After Your Trip... We Offer:
Fish Cleaning
Catch & Cook at Fins Grill & Ice House – "You hook 'em, we cook 'em!" 
Mounting Services
And more…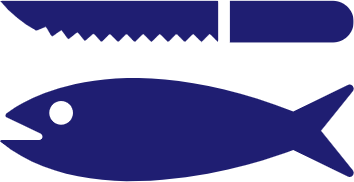 Fish Cleaning
Fish Cleaning
Fish cleaning is available upon return at the fish house conveniently located at Deep Sea Headquarters.
CASH ONLY
at Fins Grill & Ice House
Let us take your day's catch and cook it up for you to enjoy while you sit and sip on a cold beverage!
Mounting Services & more…
Mounting Services & more...
We offer superior mounting services for your biggest catches. Inquire in the business office. We also have a souvenir shop, tackle store, and bay boat rentals.
Hop aboard The Scarlet Lady™ for an exciting Dolphin Watching Adventure Tours. Cruise along the waters of the Corpus Christi Channel in search of wild dolphins, flocks of sea birds, and enjoy viewing the iconic Lydia Ann Lighthouse.
Join our pirate crew on the Red Dragon Pirate Ship in Port Aransas for pure entertainment. You'll enjoy cannon fire, dolphin watching, sword fighting, treasure hunting, and much more!