Private group fishing charters in port aransas
Our private group charters in Port Aransas, Texas offer the perfect blend of adventure, team building, and relaxation for your group. Whether you're planning a small group outing with family or friends, celebrating a bachelor/bachelorette party, or organizing a corporate retreat, we have you covered. Cast lines and create lasting memories in a unique setting.  Give us a call to learn more about how Deep Sea Headquarters can make your next corporate retreat an extraordinary one.
Fishing boat rental in Port Aransas, Texas
The Tica Rica is a 31′ Bertram that is designed to easily catch Snapper, Kingfish, Shark, Dorado, Ling, Wahoo, and other Gulf of Mexico species.
Our small group fishing charters offer an intimate and personalized adventure for you and your companions. Whether you're planning a family outing, or a group of friends looking for a fun day on the water, the Tica Rica is the perfect choice. With our experienced crew, top-of-the-line fishing equipment, and extensive knowledge of the local waters, we guarantee an unforgettable fishing experience. Cast your lines, reel in the big catch, and create lasting memories aboard the Tica Rica small group fishing charters in Port Aransas, Texas. Rod, reel, bait, and tackle are included!
Check availability here. If you're ready to book, we're ready for you!
Corporate Events | Executive Retreats | Team Building | Adventure Networking
Are you looking for a private group fishing charter in Port Aransas? We offer a unique blend of adventure, team building, and relaxation. Imagine treating your team to a day of exhilarating deep-sea fishing on the beautiful Texas coast. Not only will they have a memorable experience, but they'll also bond, collaborate, and recharge in the process.
At Deep Sea Headquarters, we specialize in customized fishing trips to cater to corporate groups like yours. Our experienced crew will ensure your team has everything they need for a successful outing, including top-notch equipment, professional guidance, and a friendly atmosphere. Whether your goal is team bonding, rewarding your employees, or impressing clients, our private charters provide the perfect setting.
Call 361-749-5597 to book your private charter today!
The Gulf Eagle
The custom built Gulf Eagle is the largest and most comfortable ride in our fleet. Complete with a heated and air-conditioned cabin with table seating, the Gulf Eagle provides you with the most enjoyable fishing experiences year round.
The KingFisher
Party boat fishing at its finest! The smooth and comfortable Kingfisher is perfect for all kinds of outings, whether with a bunch of friends and family or for a private charter with up to 40 people.
The Pelican
The Pelican is our private charter vessel built to take parties large and small in search of the biggest fish the Gulf of Mexico has to offer. With an air-conditioned cabin providing you with the most enjoyable fishing trips year-round. Simply the finest on the Gulf Coast!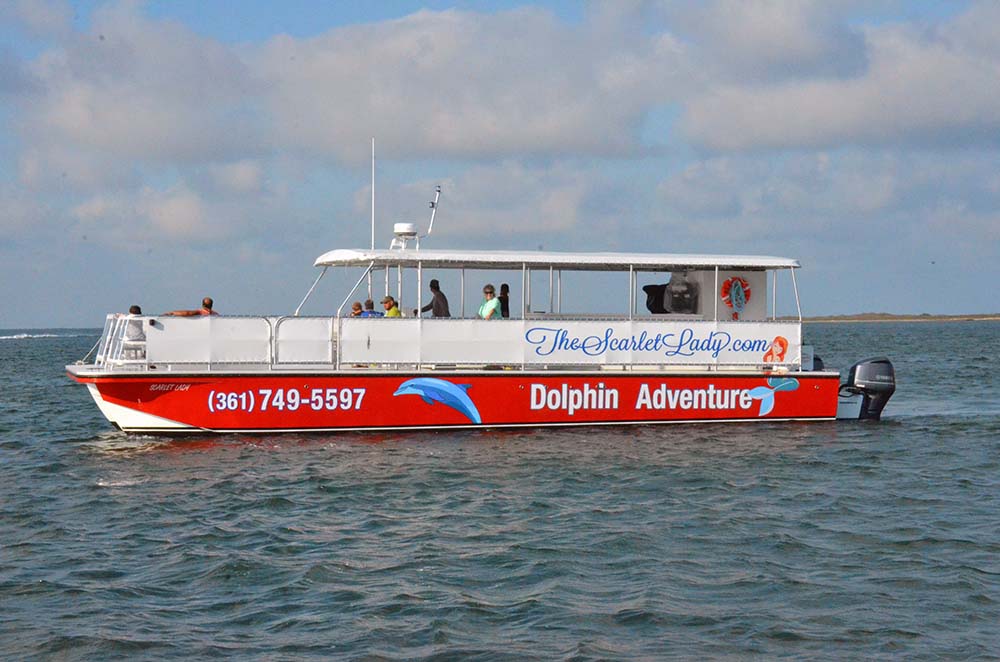 the Scarlet lady
Constructed in the Fall of 2015, the Scarlet Lady™ is one of the newest tour boats in the Coastal Bend area. Just under 50 feet in length the Scarlet Lady™ can hold up to 49 passengers comfortably with plenty of room, a full bar, and shade to ensure satisfaction on all levels.
The Red Dragon
She mounts 10 "cannons," fired by computer with a full range of visual and audio effects. Due to her galleon hull configuration, Black Dragon is "sea sweet" and rides like a luxury liner, but she is so nimble, she can turn on her own radius.
Ethanol-Free Fuel
FULL-SERVICE FUELING STATION BEHIND DEEP SEA HEADQUARTERS
Deep Sea Headquarters is happy to provide ethanol-free gasoline! Pull up your boat behind Deep Sea at the full-service fueling station and fill up your tank!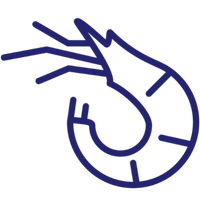 Live Bait
MACDADDY BAITS 
Need bait? We've got you covered. Purchase your live, fresh dead, and frozen bait available either from the boat dock or inside the Deep Sea Headquarters retail shop!
You Hook 'em, We Cook 'em
FINS GRILL & ICE HOUSE WITH TO-GO BEVERAGES NOW ALSO AVAILABLE!
Let us take your day's catch and cook it up for you while you sit and sip a cold beverage. Or grab a cold beverage to-go at our boat-up tiki bar!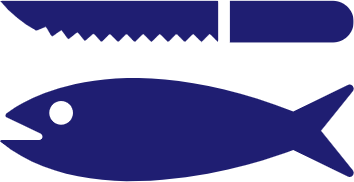 Fish Cleaning
Fish cleaning is available upon return at the fish house conveniently located at Deep Sea Headquarters.
CASH ONLY.
Mounting Services & More...
We offer superior mounting services for your biggest catches. Inquire in the business office. Also check out our expanded souvenir shop!
Whether you are a first-timer or an experienced angler, we have a boat that will meet your needs. Rod, reel, bait, and tackle are included! Please call the business office for rates at 361-749-5597.
Gift Certificates
Give a unique gift. Gift certificates are available for fishing trips and cruises.