Fishing Trips & Cruises
Deep Sea Headquarters has a variety of tours available for year-round booking. Bring family and friends to enjoy fishing, wildlife, and more.
Book Now
If you want to go deep sea fishing in Port Aransas look no further than Deep Sea Headquarters. Our lodge has used them for three years now and they are first class. From the boats and equipment to the crew and customer service they are the best. We always catch our limit and the crew is not only capable but helpful. Thanx guys! We'll be back!
Ethanol-Free Fuel
FULL-SERVICE FUELING STATION BEHIND DEEP SEA HEADQUARTERS
Deep Sea Headquarters is happy to provide ethanol-free gasoline! Pull up your boat behind Deep Sea at the full-service fueling station and fill up your tank!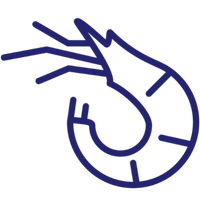 Live Bait
MACDADDY BAITS 
Need bait? We've got you covered. Purchase your live, fresh dead, and frozen bait available either from the boat dock or inside the Deep Sea Headquarters retail shop!
You Hook 'em, We Cook 'em
FINS GRILL & ICE HOUSE WITH TO-GO BEVERAGES NOW ALSO AVAILABLE!
Let us take your day's catch and cook it up for you while you sit and sip a cold beverage. Or grab a cold beverage to-go at our boat-up tiki bar!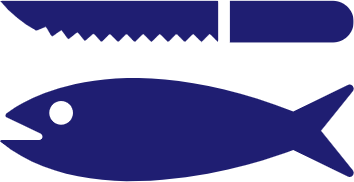 Fish Cleaning
Fish cleaning is available upon return at the fish house conveniently located at Deep Sea Headquarters.
CASH ONLY.
Mounting Services & More...
We offer superior mounting services for your biggest catches. Inquire in the business office. Also check out our expanded souvenir shop!
Whether you are a first-timer or an experienced angler, we have a boat that will meet your needs. Rod, reel, bait, and tackle are included! Please call the business office for rates at 361-749-5597.
Gift Certificates
Give a unique gift. Gift certificates are available for fishing trips and cruises.